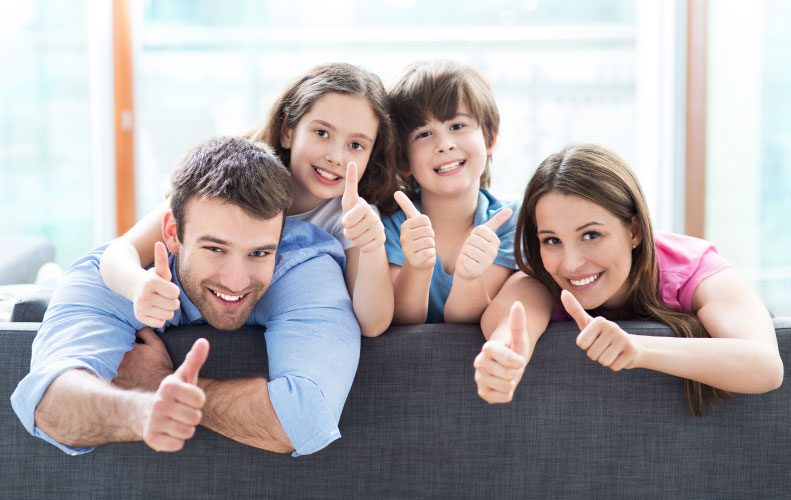 "Family Dentistry" is part of our name, but what does it mean and how does it benefit you? Family dentistry involves providing a complete line-up of services to patients of all ages. At Williamsville Family Dentistry, we believe there are many benefits of family dental care.
Comprehensive Services
We provide a wide range of dental services to our patients. So whether you just need a cleaning or you need more specialized care like dental implants, you can visit our practice. We don't usually need to refer our patients out for care because we're trained in providing a variety of services. We can even care for your kids' smiles with children's dental services. Being able to bring the whole family to the same dental office and receiving high-quality care no matter your needs is a huge benefit of family dental care.
Scheduling Convenience
It's hard on your schedule when everyone in the family has dental appointments on different days. As a family dental office, we make it easy to bring your whole family in for appointments. We offer family block appointments so multiple members of your family can be seen back-to-back or at the same time. We also have extended hours Monday through Wednesday. Come in after work or bring the kids in after school. No one has to miss out on the important things in life to make it to the dentist's office.
Continuance of Care
From seeing your child grow into a teenager and then an adult to being able to care for you through multiple parts of a procedure, the continuance of care family dental clinics offer is unmatched. When we see you and your family year after year, we get to know you, your needs, and your goals in-depth. We foster strong patient-doctor relationships built on mutual respect and trust. That allows us to provide you with the highest level of customer service.
Ready to make your family part of our dental family? Contact us today to schedule appointments for the entire family. We can't wait to see your smile!