Cosmetic Dentistry in Williamsville
At Williamsville Family Dentistry, we offer comprehensive dental care. That means that we ensure you have a healthy smile, but we also offer treatments to help you love the smile you have! Our team can work with you to come up with a treatment plan that fits your needs.
Cosmetic dentistry can help you look younger and feel more confident about your smile. If you're tired of hiding your grin, cosmetic dental care can help you laugh and smile with confidence again.
Brief, in-office procedures can do wonders to cover these minor cracks or chips, fill in spaces, and improve your overall smile.
Tooth Bonding
If you have minor gaps or imperfections, cosmetic tooth bonding can give your smile a more uniform appearance. Our dental team will match the composite material to your teeth to keep your new smile natural and seamless.
Veneers
For cracks, gaps, or discolored teeth, veneers allow you to perfect your smile. We create special tooth-colored porcelain casings for your teeth to give more consistency and shine to your smile. These can be made right here in our dental office, giving your grin a fast and easy lift.
Teeth Whitening
Teeth naturally become yellowed over the years, especially depending on your diet. Even lightening your teeth just a few shades can dramatically improve the appearance of your smile. We offer three types of whitening, so you can get the treatment that fits your needs, your budget, and your time frame!
Custom Trays
One-Size Trays
One-Visit Professional Teeth Whitening
Choose from our list of Williamsville Cosmetic Dentistry services below to find out more or contact our Williamsville office today and discover the new smile that awaits you!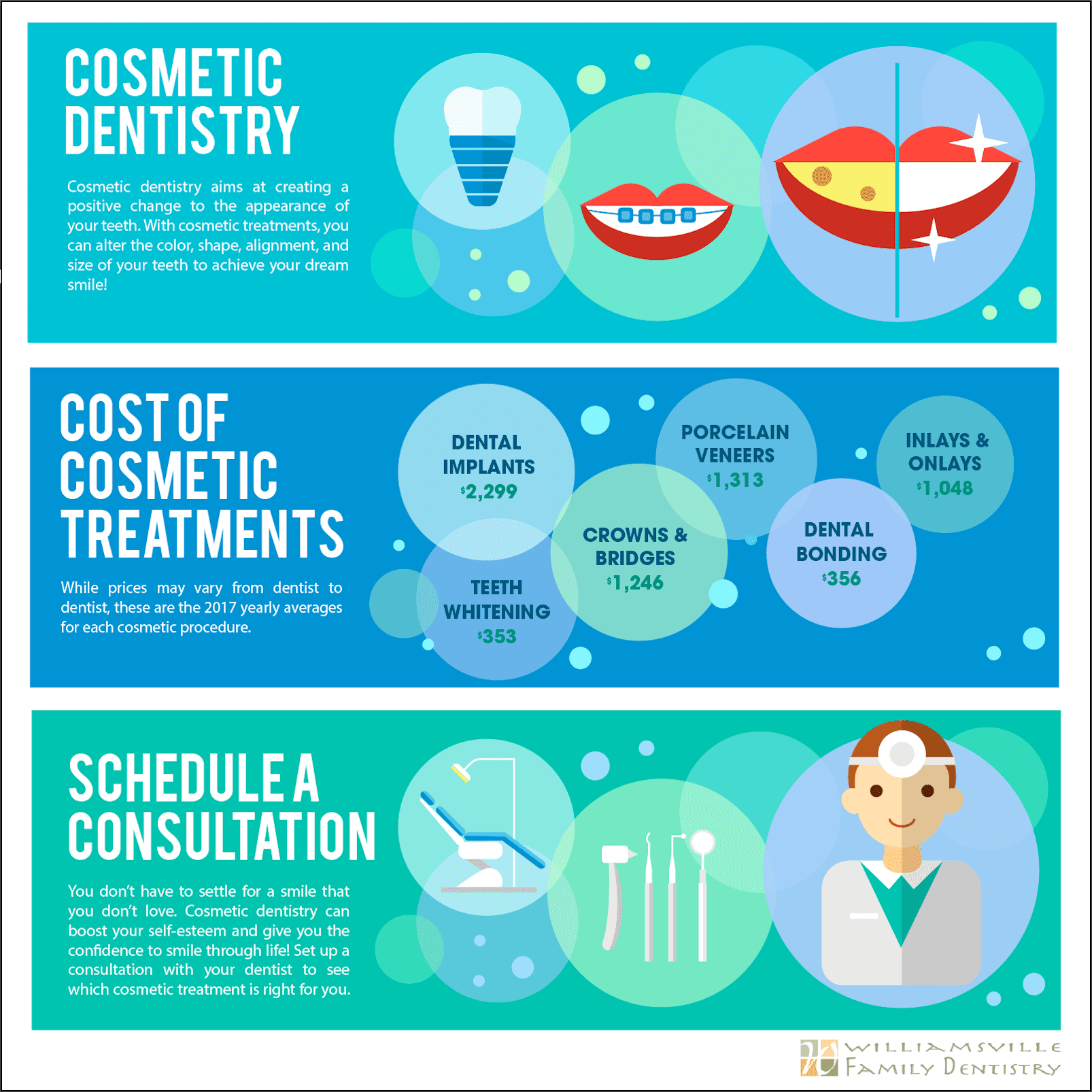 Contact Us
We look forward to helping you achieve the smile of your dreams!