Meet Dr. Kevin Clauser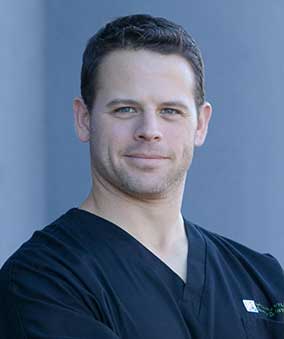 Dr. Kevin Clauser completed his undergraduate studies in Biology at Indiana University in Bloomington, IN and his DDS degree at Indiana University School of Dentistry in Indianaoplis, IN. After graduation Dr. Kevin worked for Heartland Dental Care, one of the nation's largest practices, in Illinois.
Dr. Kevin is committed to continuing education both clinically and managerially. He has traveled the country studying and improving his skills under the guidance of many industry leaders. Dr. Kevin believes that only through constant and never-ending improvement can he provide the best care possible for his community. He understands the value in a positive and personable dental experience for patients and strives to exceed those expectations. He is a certified dental implant specialist, and is committed to helping patients achieve a healthy smile.
Dr. Kevin is originally from Fort Wayne, IN and is a passionate Indiana Hoosiers basketball and a Notre Dame football fan. In his free time he enjoys spending time with his three beautiful children, giving his wonderful wife a hard time and playing golf.
Meet Dr. Jeane Mathews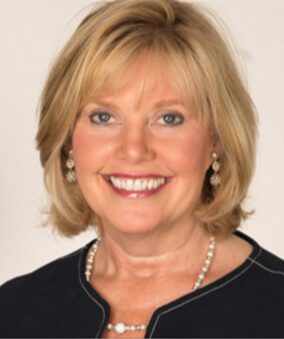 Dr. Mathews is originally from Buffalo, NY. When she was earning her undergraduate degree at Canisius College, she volunteered at a Children's Hospital and was placed in the dental clinic. Through that experience, and with the encouragement of some awesome dentist friends, she decided to pursue a career in dentistry. Dr. Mathews attended the State University of New York at Buffalo School of Dental Medicine, where she earned her Doctorate of Dental Surgery.
While she loves working with children, Dr. Mathews ultimately decided to pursue comprehensive dentistry and work with patients of all ages. She loves attending live continuing education courses and reconnecting with colleagues whenever possible. Dr. Mathews has practiced in a group practice setting for over 30 years, and she appreciates having the support of colleagues and the flexibility and collaboration that is possible in a group practice. She feels privileged to have people place their trust in her and does her best to meet their expectations and treat every patient like family.
In her free time, Dr. Mathews tries to embrace being an empty-nester but thoroughly enjoys traveling and cooking with her adult sons. She also loves hosting and attending get-togethers with her huge extended family. Dr. Mathews is excited to work with new and returning patients alike and looks forward to many more fulfilling years with Williamsville Family Dentistry.
(716) 568-2273
Call to schedule an appointment with us at Williamsville Family Dentistry!