Meet Dr. Kevin Clauser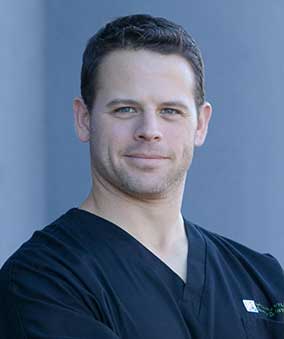 Dr. Kevin Clauser completed his undergraduate studies in Biology at Indiana University in Bloomington, IN and his DDS degree at Indiana University School of Dentistry in Indianaoplis, IN. After graduation Dr. Kevin worked for Heartland Dental Care, one of the nation's largest practices, in Illinois.
Dr. Kevin is committed to continuing education both clinically and managerially. He has traveled the country studying and improving his skills under the guidance of many industry leaders. Dr. Kevin believes that only through constant and never-ending improvement can he provide the best care possible for his community. He understands the value in a positive and personable dental experience for patients and strives to exceed those expectations.
Dr. Kevin is originally from Fort Wayne, IN and is a passionate Buffalo Bills and Indiana Hoosiers fan. In his free time he enjoys spending time with his four children, skiing, and playing golf.
Meet Dr. Laura Gennaro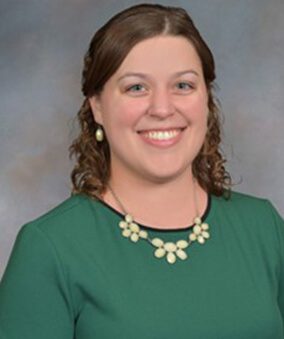 Dr. Laura Gennaro is from Tonawanda, NY. She knew she wanted to be a dentist from the young age of five and never considered pursuing another career. Once she was finally able to begin interning at dental offices and step into the world of dentistry, she was assured that she had chosen the right career path.
Dr. Gennaro attended Nazareth College of Rochester, where she earned her Bachelor of Science in biology. Although she is a Buffalonian born and raised, Dr. Gennaro moved to Cleveland to attend dental school at Case Western Reserve University School of Dental Medicine, where she earned her Doctorate in Dental Medicine (DMD). Upon graduating, she returned to New York and completed a year-long General Practice Residency at Rochester General Hospital, where she honed her skills as a practitioner.
Dr. Gennaro's favorite aspect of the dental profession is that she can express her passion for helping others in her community by treating her patient's oral health needs and easing their concerns and apprehension. When she is not practicing dentistry, Dr. Gennaro loves to spend time with her family and friends. She also enjoys crocheting, cross-stitching, and working on other crafts in her downtime. Dr. Gennaro is thrilled to be practicing dentistry in Buffalo, and she looks forward to working with you and your family!
(716) 568-2273
Call to schedule an appointment with us at Williamsville Family Dentistry!