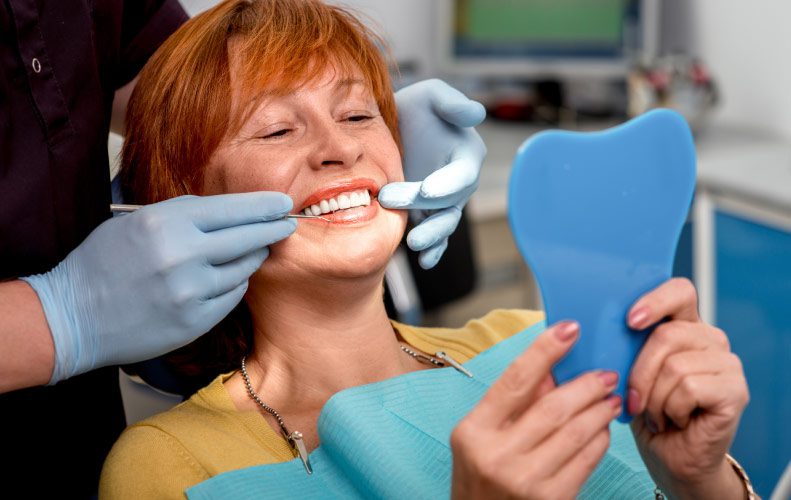 According to recent statistics from the American Cancer Society, just under 50,000 cases of oral cancer will be diagnosed this year and just under 10,000 people affected will die due to their cancer. The best way to arm yourself against oral cancer is to get regular screenings for early signs. The earlier oral cancer is diagnosed, the better chance you have of beating it. At your dental appointment at Williamsville Family Dentistry, we always perform an oral cancer screening as part of your regular exam.
Signs of Oral Cancer
It's important that you know what signs to look for when it comes to oral cancer. If you spot any of these signs, call our office to come in for an exam. We may refer you to a specialist if we feel as though your signs point to a possibility of oral cancer.
Persistent mouth sores
Persistent mouth pain
Lump on or a thickening of the cheek
White or red patch on gums, tongue, tonsil, or mouth lining
Sore throat or lump in throat that will not go away
Trouble swallowing, chewing, or moving the jaw or tongue
Numbness anywhere in the mouth, particularly the tongue
Jaw swelling
Loose teeth
Pain in teeth or jaw
Lump in the neck
Persistent bad breath
Remember that these are also symptoms of many other common dental issues that aren't nearly as frightening as oral cancer. That's why it's important to come in and let us take a look.
Cancer Screening at the Dentist
Oral cancers generally affect the portion of the population that is over 55 years old. But that doesn't mean you shouldn't get a brief check every now and then, just to make sure! Again, the earlier it's caught, the more likely you are to fully recover. Our team is trained in checking for signs of oral cancer during your routine dental exam. Let us know if you've been experiencing any of the above symptoms, too, so we can take a closer look.
At Williamsville Family Dentistry, we're committed to your oral health and your overall health. The mouth is the gateway to the rest of the body, so it's important to keep your mouth as healthy as possible. Visit us for exams and cleanings every six months, and we'll take a look for signs of oral cancer, too. We want you to enjoy a long life full of healthy smiles! Use our online contact form to schedule your next appointment.