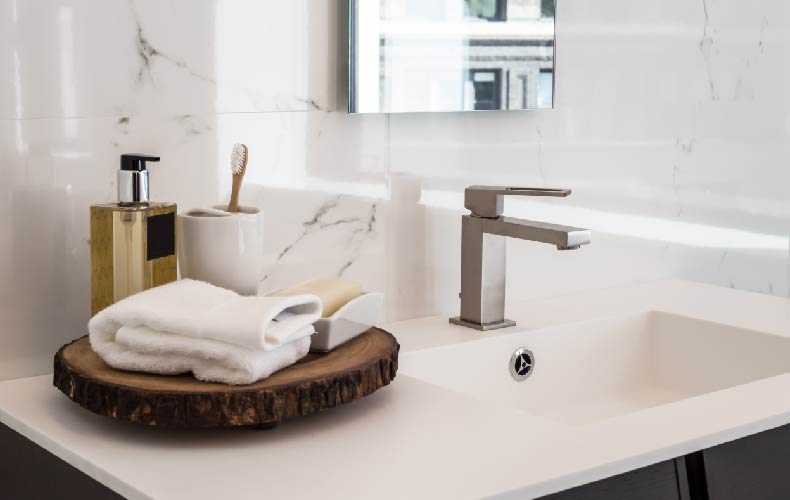 If you skimp on flossing because you can't find the dental floss, then a little bathroom organization may help you to have a brighter, healthier smile. Here are 3 tips for how to get a whiter smile with a more organized bathroom!
Dental Floss Dispenser
Never search for the floss again with this cute dental floss dispenser! When you floss regularly, you not only remove food particles that can otherwise harden into plaque, but you also take care of your gums. With pink, healthy gums that don't bleed, your teeth look brighter and much healthier. You can even use whitening floss to add a little bit extra to your flossing routine!
Keep Your Dental Tools in One Place
Use a simple shelf to keep all your dental tools in one place, like one of these towers or drawers from the Container Store. You can store extra floss, a Waterpik water flosser, extra toothpaste, your toothbrush, your tongue brush, your whitening strips, mouthwash, or anything else you use to keep your teeth clean and beautiful. By keeping all your dental things together in one place, you will never skip your oral hygiene routine again because you've misplaced something!
Use a Fun Toothbrush Holder
These toothbrush holders can hold toothbrushes for the entire family. This keeps your bathroom clean by letting the brushes air dry and not creating a wet, sticky mess at the bottom of a typical countertop toothbrush holder. This is also a great way to keep your toothbrush clean from germs, since the brush head dries upright and not against the surface of your bathroom countertop or wherever else it may end up!
Do you have any fun or creative ideas for how to keep your bathroom more organized? Let us know at your next appointment! Call our friendly team today or schedule your next appointment online.